MR1 Stage Solution
6x4 m (19.69x13.12 ft) & 8x6 m (26.25x19.69 ft) Arched Roofs set-up for temporary events.
- Heavy-duty M290 Quatro structure with Trio arches.

- Fixed leg or self climbing MT1 option 8x6 m only. (26.25x19.69 ft)

- Fast connection for quick, simple and secure assembly.

- Supplied complete with internal wind bracing wires & connection accessories.

- Full structural calculation report & build manual available.

- Conversion kit parts available to upgrade from 6x4 m to 8x6 m.
MR1 Roof
The MR1 roof was created with small bands or street festivals in mind. Its special arched aluminum roof, which serves as the frame, gives it a dynamic look while allowing water to easily drain from the canopy. No more hassles with water pockets and problems associated with water build-up. It's a temporary roof which provides you with permanent solution. Call or e-mail us today for more information or to request a quote.
Hamilton Clubman Instant Marquee - 4.5m x 3m
This instant marquee's which can be set up in less than 5 minutes are made from high quality powder coated steel frames with 270g waterproof polyester roof canopies. A new feature for the swift shade is the Aluminium coating inside the canopy for better light reflection and protection from ultra violet. The unique frame design with triangulated corner struts for increased strength in windy conditions, a unique feature to swift shade, combine strength with simplicity and excellent value for money.
£60 PER DAY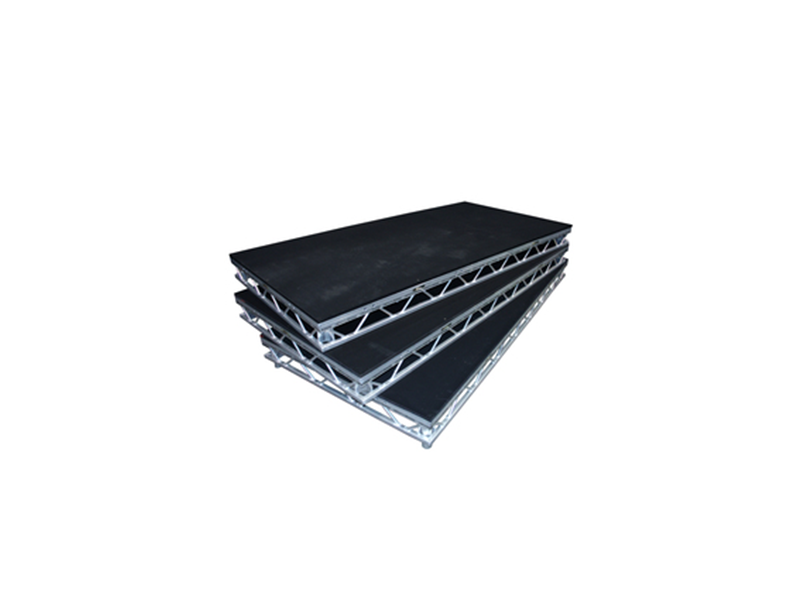 4ft x 8ft Stage Section
4ft x 8ft Section of lightdeck staging. Supplied with bolts & legs.
£60 PER DAY
2ft x 8ft Stage Section
2ft x 8ft Section of lightdeck staging. Supplied with bolts & legs. Most commonly used as a DJ riser for elevating the DJ or artist on a stage.
£40 PER DAY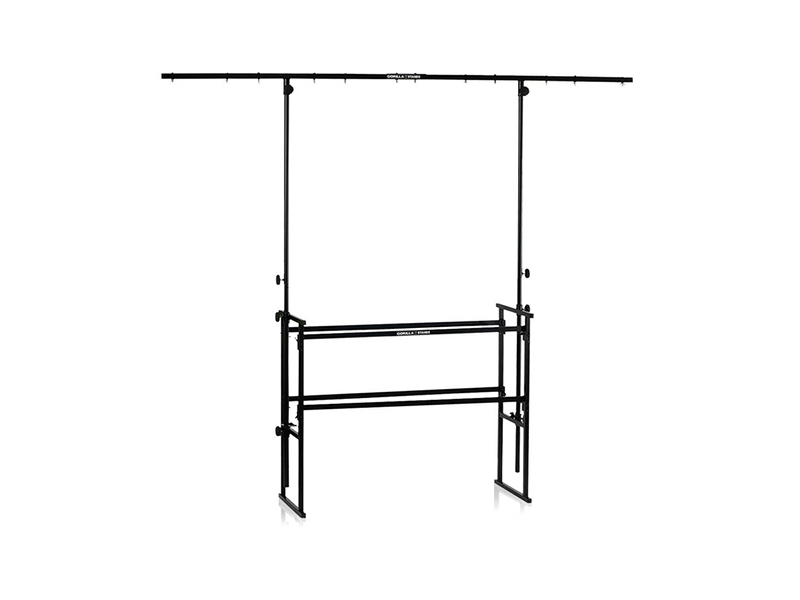 Complete Disco DJ Stand Booth
The Gorilla GDS4 4ft (4ft wide DJ table section) complete disco stand rig is the most affordable complete solution for the mobile dj and comes complete with everything to get you on the road, it's easy and quick to assemble and easily fits into just about any vehicle, The cross-bars are 4ft wide to accomodate most flight cases etc and comes with all bolt and wingnuts to put up your lighting effects
£25 PER DAY
Vonyx 4 Panel Facade Front DJ Lighting
Unlike far-eastern manufactured DJ equipment (built on price, corners are cut which makes their stands brittle and less professional) our standards will meet your expectations. From band rehearsals to full blown festival stage performances, you will find it near impossible to find a range of equipment, with this build quality at such fantastic prices!
£50 PER DAY
Equinox PRO DJ Booth System (Star Cloth)
The Equinox lightweight, aluminium PRO DJ Booth system comes supplied with a sturdy shelf, cross bars, carry bag and professional black cloth.
£50 PER DAY