Pioneer CDJ 1000 MK3
Fully equipped for the future of digital DJing and inspired by the input of world-renown DJs, the ingenious CDJ-1000MK3 houses a host of refined 'feel-good' features. Combining convenient MP3 compatibility, a fast folder search facility, enhanced presentation of track/wave data and an improved jog wheel with adjustable traction, the MK3s are designed to deliver the most advantageous digital DJ experience.
£25 PER DAY
Pioneer CDJ 2000
Adapting to today's variety of media formats, the CDJ-2000 enables playback of MP3, AAC, WAV and AIFF audio files from CDs and USB memory devices, and from DVDs and SD cards as well on the CDJ-2000. A USB port located on top of the turntable enables users to quickly connect an external storage device such as a Tonium Pacemaker™ or a hard drive packed with music files, minimizing the need to bring a laptop computer to performances.
£50 PER DAY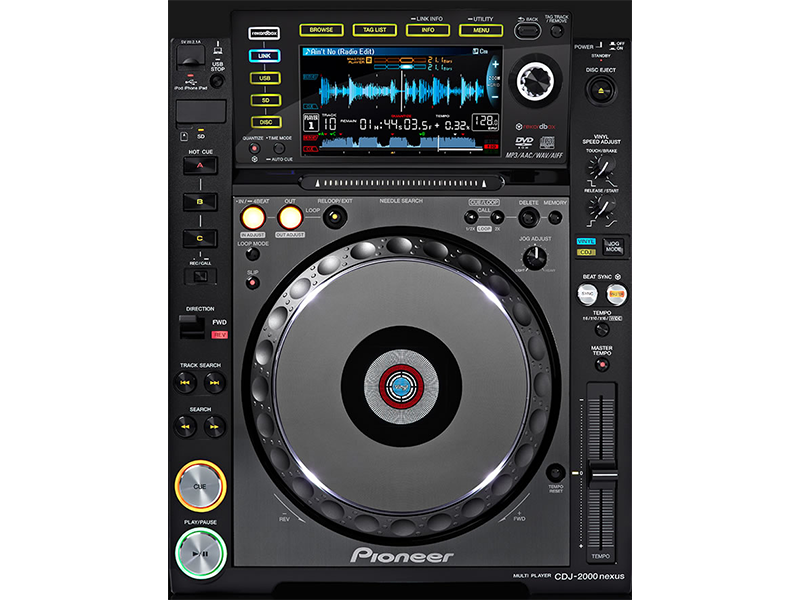 Pioneer CDJ 2000 Nexus
Meet the next generation multi-player that opens doors to performances beyond your wildest dreams. The highly evolved CDJ-2000NXS includes advanced features, including 4-deck Beat Sync, Slip Mode and Hot Cue Auto Load. Use the included rekordbox software or download the rekordbox™ app to prepare mind-blowing sets, or use the HID support to perform with other DJ software without a control disk.
£60 PER DAY
Pioneer CDJ 2000 Nexus Limited Edition
The Platinum Collection offers exceptional standout in the booth, with platinum chrome top panels and blue and white LEDs giving them a stylish reflective surface and premium feel. The CDJ-2000NXS-M gets a platinum chrome jog wheel to complete the metallic look, and every Platinum Edition bears a plate inscribed with its unique limited edition serial number.
£60 PER DAY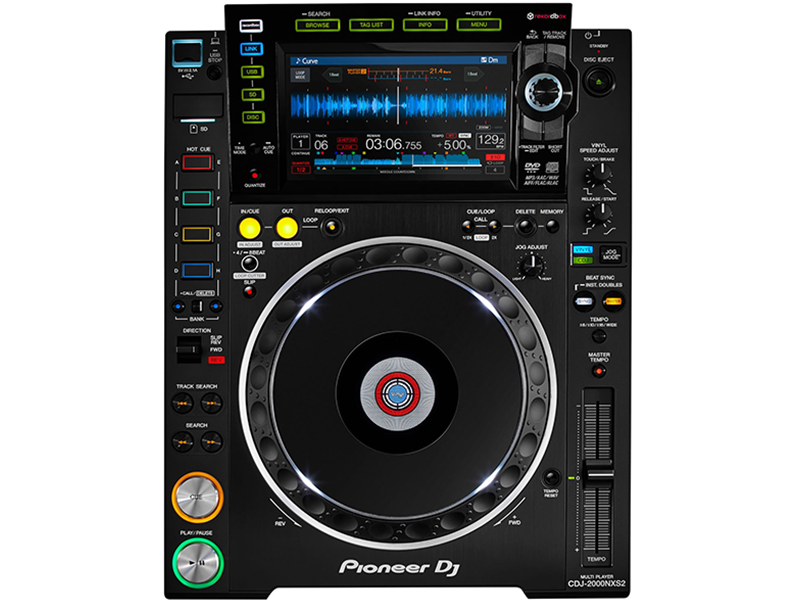 Pioneer CDJ 2000 Nexus 2
Pioneer's CDJ-2000NXS2 offers the highest quality audio quality of any DJ Multiplayer utilising a 96kHZ/24-bit soundcard to deliver a clearer, crisper sound while supporting cutting-edge lossless formats including FLAC and ALAC (Apple's lossless audio format). The 32-bit D/A converter eliminates distortion and the separate analogue power supply reduces unwanted noise. This is the best sounding CDJ to date!
£60 PER DAY
Technics Sl-1210 Mk5 Turntable
Like all Technics Turntables, the SL-1210MK5 is built to last. It comes with all the features you've come to know and love in earlier Technics models, plus a few extras tailored to the needs of the pro DJ. Features include a precision molded aluminum diecast cabinet and heavy rubber base material, very high torque for quick start-ups, a highly sensitive low-mass tone-arm, a pitch reset button and adjustable stop break.
£50 PER DAY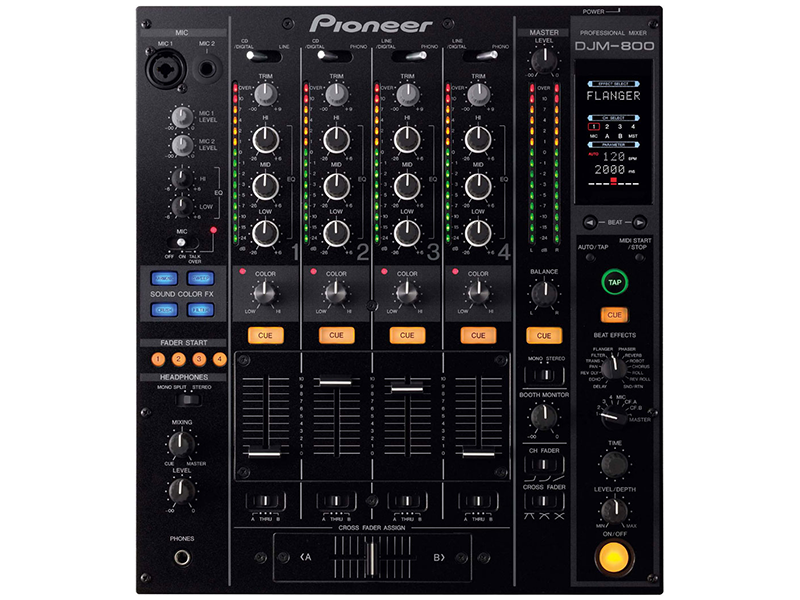 Pioneer DJM 800
Loaded with an amazing array of features and jawdropping effects, the DJM-800 gives you freedom of creativity and digital control at your fingertips. The DJM-800 is a powerful 4 channel 96kHz / 24 bit digital mixer that's complemented by 61 assignable MIDI control channels. It features 'Harmonic Mixing', a landmark innovation that detects a track's key and automatically aligns it to the closest true key, removing inaccuracies created when adjusting the pitch.
£40 PER DAY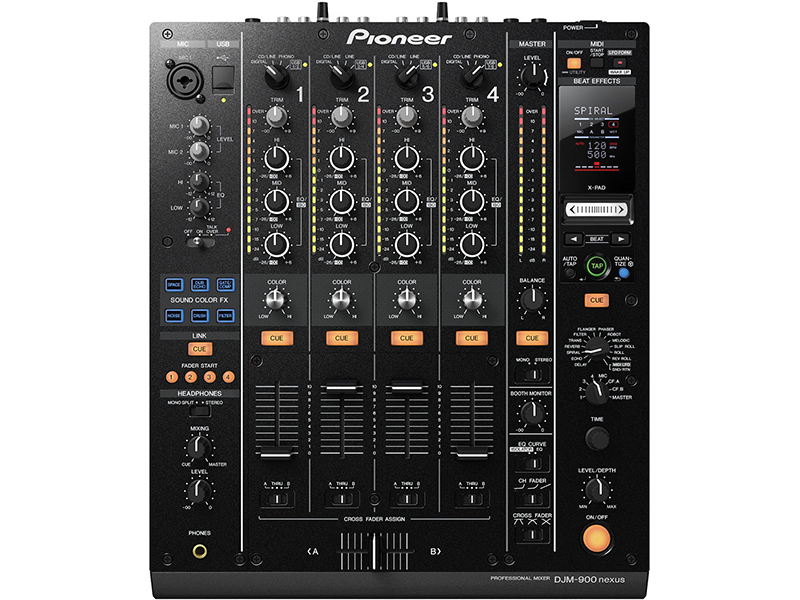 Pioneer DJM 900 Nexus
The DJM-900 nexus is a high performance digital mixer designed for today's professional DJ performers. An ideal combination with Pioneer's latest CDJ line of players, the DJM-900nexus offers a multitude of new features that includes a variety of onboard effects, increased sound quality, and direct PC or Mac connection to enable any DJ to perform to their utmost potential.
£60 PER DAY
Pioneer DJM 900 Nexus Limited Edition
The Platinum Edition model had a limited run of 2,000 units for the DJM-900 nexus. The Platinum Limited Edition series products feature an ultra-sleek mirror chrome finish and each with a distinctive plaque engraved with the production run and serial number to indicate its authenticity.
£60 PER DAY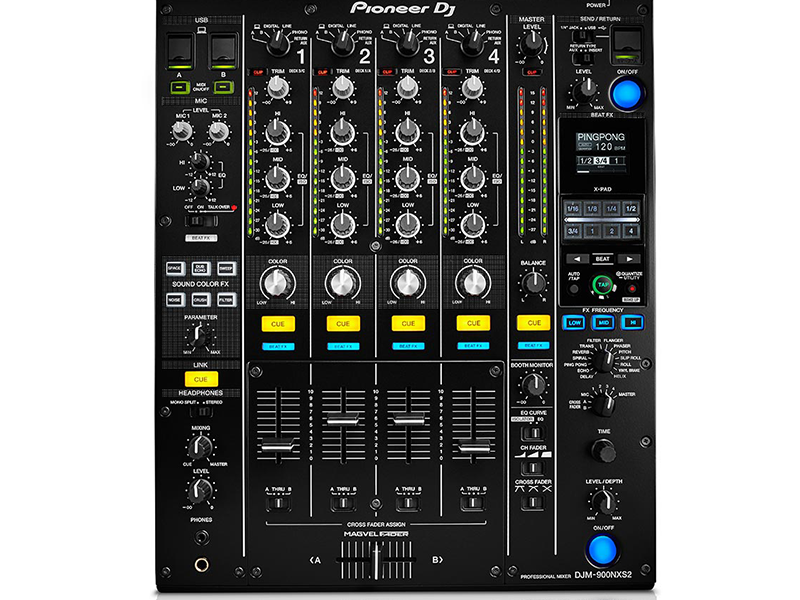 Pioneer DJM 900 Nexus 2
The Pioneer DJM-900NXS2 DJ Mixer is the second generation of the industry standard 12-inch table-top mixer. With improvements in every department - including a major digital signal processing upgrade, additional effects and enhanced control, an all new send/return configuration which features a ground breaking iOS integration, audio interface enhancements, new gain staging and metering, fader enhancements and more.
£60 PER DAY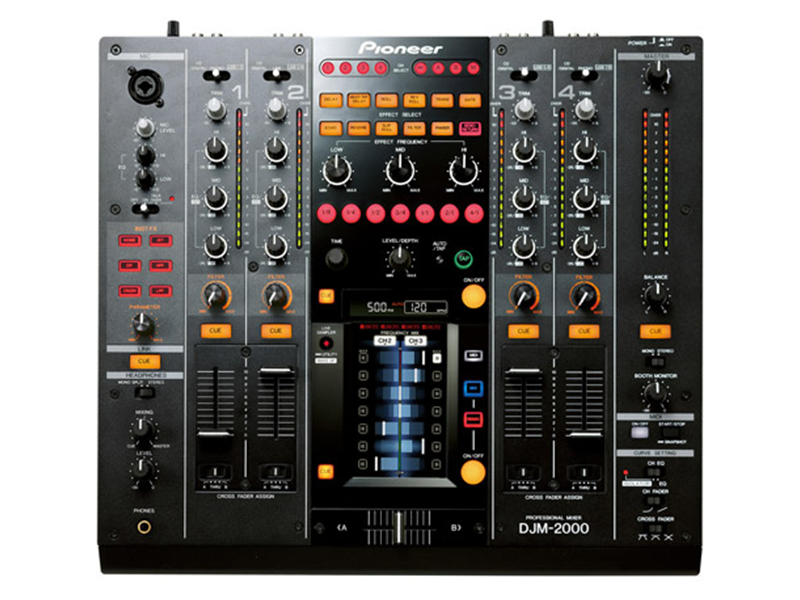 Pioneer DJM 2000 Nexus
The professional grade DJM-2000 nexus is designed with the club environment in mind. A newly designed Peak Limiter eliminates distortion and clipping, even at high volumes, while high performance channel faders provide smooth motion and a long life. Improving on the high quality audio of the DJM-2000, the DJM-2000nexus boasts a lower jitter DAC clock on the Master Out, and the best quality A/D converter seen in the DJM series so far.
£60 PER DAY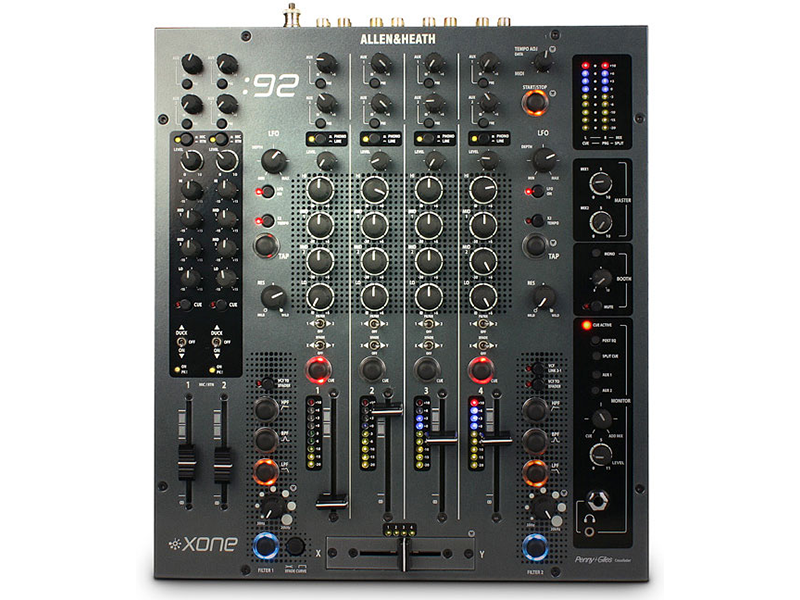 Allen & Heath Xone 92
The Xone:92 represents the culmination of everything we've learned from the DJ market. It's the result of something we've done since Day One - listening to DJ's. The result is a versatile mixer that promises to fulfill every wish list, with features to suit all styles from breakbeat to techno, trance to house.
£60 PER DAY