Pioneer CDJ 1000 MK3
Fully equipped for the future of digital DJing and inspired by the input of world-renown DJs, the ingenious CDJ-1000MK3 houses a host of refined 'feel-good' features. Combining convenient MP3 compatibility, a fast folder search facility, enhanced presentation of track/wave data and an improved jog wheel with adjustable traction, the MK3s are designed to deliver the most advantageous digital DJ experience.
£25 PER DAY
Pioneer CDJ 2000
Adapting to today's variety of media formats, the CDJ-2000 enables playback of MP3, AAC, WAV and AIFF audio files from CDs and USB memory devices, and from DVDs and SD cards as well on the CDJ-2000. A USB port located on top of the turntable enables users to quickly connect an external storage device such as a Tonium Pacemaker™ or a hard drive packed with music files, minimizing the need to bring a laptop computer to performances.
£50 PER DAY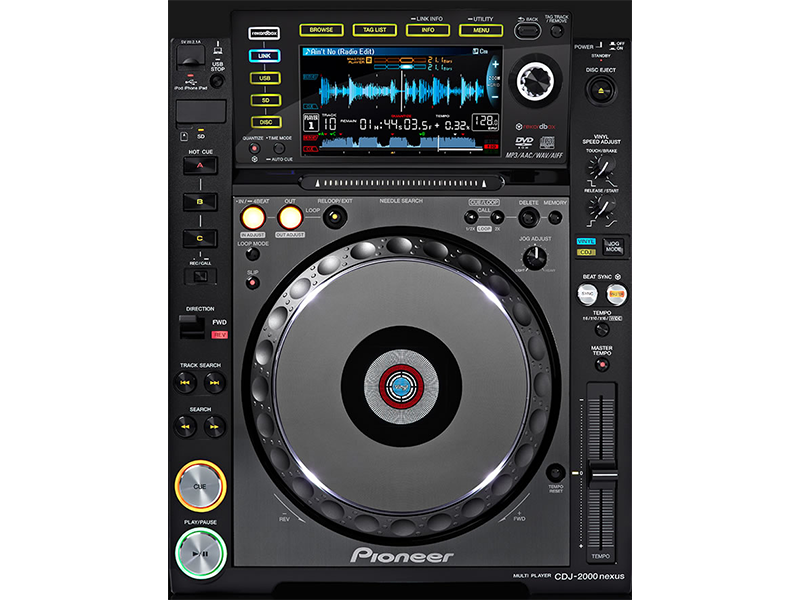 Pioneer CDJ 2000 Nexus
Meet the next generation multi-player that opens doors to performances beyond your wildest dreams. The highly evolved CDJ-2000NXS includes advanced features, including 4-deck Beat Sync, Slip Mode and Hot Cue Auto Load. Use the included rekordbox software or download the rekordbox™ app to prepare mind-blowing sets, or use the HID support to perform with other DJ software without a control disk.
£50 PER DAY
Pioneer CDJ 2000 Nexus Limited Edition
The Platinum Collection offers exceptional standout in the booth, with platinum chrome top panels and blue and white LEDs giving them a stylish reflective surface and premium feel. The CDJ-2000NXS-M gets a platinum chrome jog wheel to complete the metallic look, and every Platinum Edition bears a plate inscribed with its unique limited edition serial number.
£55 PER DAY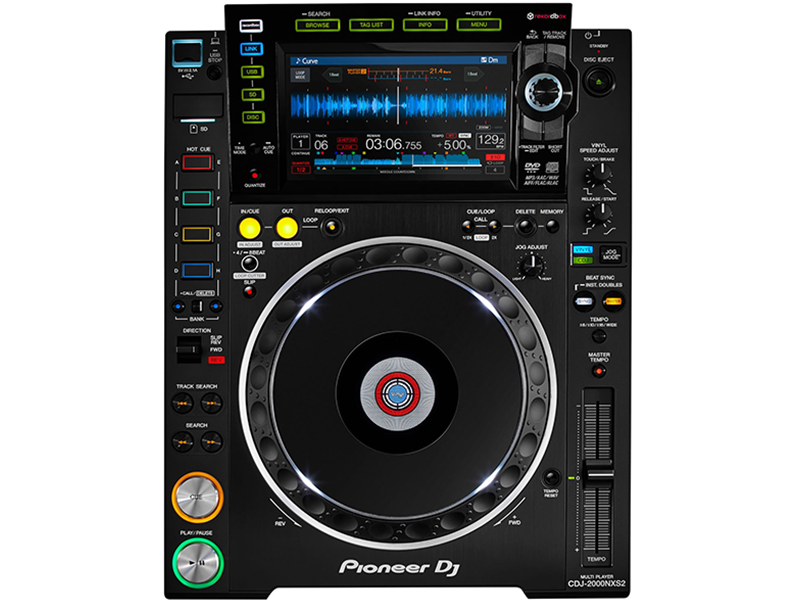 Pioneer CDJ 2000 Nexus 2
Pioneer's CDJ-2000NXS2 offers the highest quality audio quality of any DJ Multiplayer utilising a 96kHZ/24-bit soundcard to deliver a clearer, crisper sound while supporting cutting-edge lossless formats including FLAC and ALAC (Apple's lossless audio format). The 32-bit D/A converter eliminates distortion and the separate analogue power supply reduces unwanted noise. This is the best sounding CDJ to date!
£60 PER DAY
Technics Sl-1210 Mk5 Turntable
Like all Technics Turntables, the SL-1210MK5 is built to last. It comes with all the features you've come to know and love in earlier Technics models, plus a few extras tailored to the needs of the pro DJ. Features include a precision molded aluminum diecast cabinet and heavy rubber base material, very high torque for quick start-ups, a highly sensitive low-mass tone-arm, a pitch reset button and adjustable stop break.
£40 PER DAY