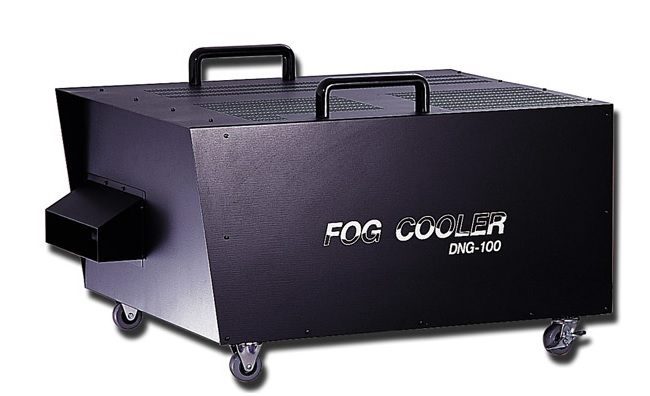 Antari DNG-100 Fog Chiller
When connected to any fog machine, the DNG-100 Fog Cooler produces a low- lying smoke whose effect is virtually indistinguishable from that created by dry ice. The DNG-100 converts normal fog to a floor-hugging cloud of dense, white fog. This is accomplished by cooling the temperature of the fog produced by any regular fog machine to a point where it falls to the ground. The DNG-100 is extremely easy to operate as there are no external controls on the machine.
£100 PER DAY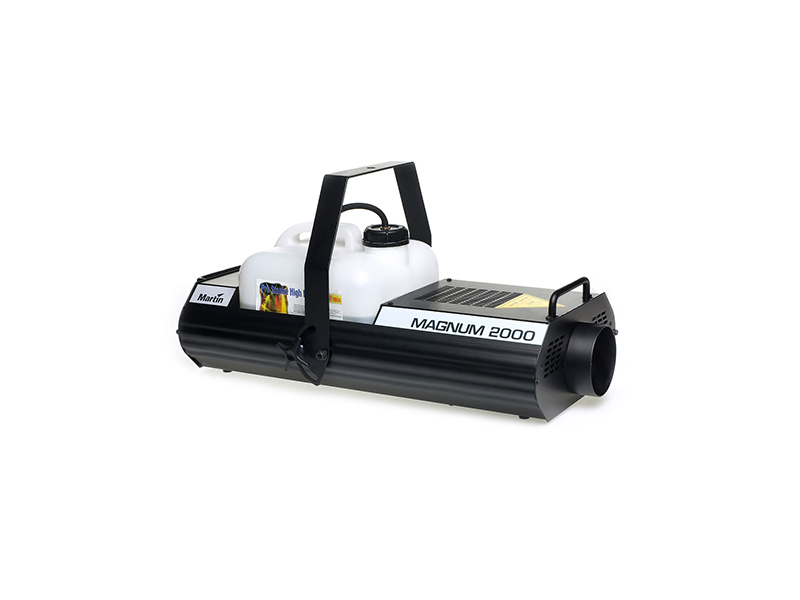 Martin Professional Magnum 2000 Smoke Machine
The most specified fog machine in the world. The Magnum 2000 is the authority in portable fog machines. Few other portable foggers can match the optional DMX controlled output of the Magnum 2000, or its logical plug and fog simplicity.
£40 PER DAY
Martin Professional JEM ZR45
The JEM ZR45 is a high-end fog machine designed to deliver superior and uninterrupted performance in demanding professional applications. Via its enhanced and powerful 2,000 W heat exchanger, the JEM ZR45 produces an exceptional peak output ideal for major venues and stages in both install and rental markets.The rugged yet weight-optimized JEM ZR45 also features variable output control for more subtle effects and is fully up-to-date with integrated digital remote control, DMX and RDM.
£40 PER DAY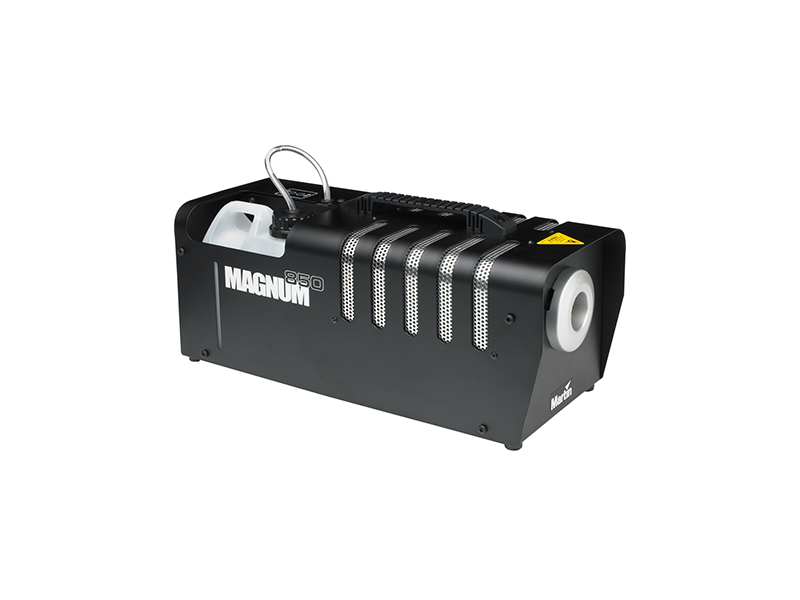 Martin Magnum 850 Smoke Machine
The Magnum 850 is the perfect fog machine for small nightclubs, mobile DJs and bands. Compact and lightweight, it offers substantial cost and maintenance benefits over a long operational life. Comes with a DMX controller for maximum flexability.
£25 PER DAY
Martin Magnum 1800 Smoke Machine
The Magnum 1800 is a high-powered fogger suitable for any installation - from the largest to the smallest. Highly flexible, the 1800 is built sleek and rugged..
£25 PER DAY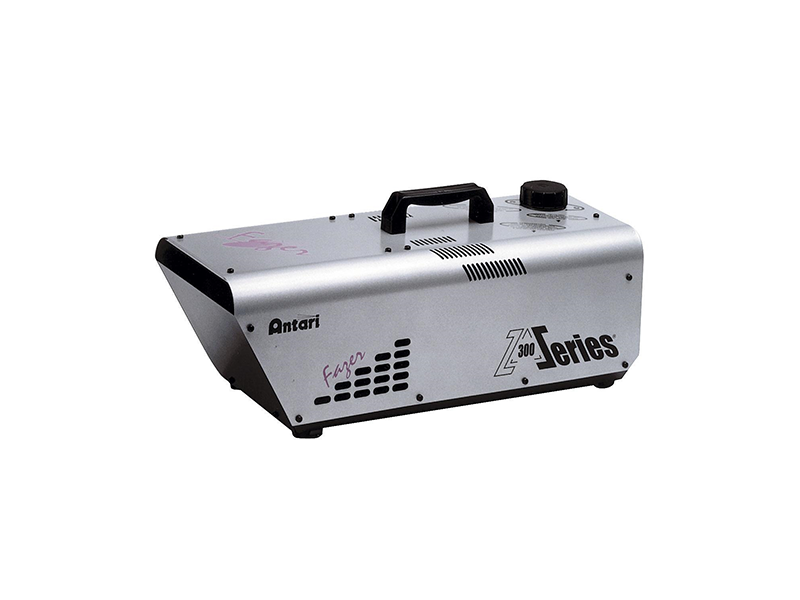 Antari Z300 MK2 Haze Machine
The Antari Z300 MK2 PRO haze machine is a new generation of hazer machines that work with standard fog-fluid without making noise. The new system doesn't need a compressor. A built-in fan blows the light fog in an angle of appr. 60 degree into the air, therefore the fog reaches Parcans and Scanners within a short time. This device is equipped with a remote control with 2 faders and 3 buttons.
£30 PER DAY
Antari Large Fog Machine Z3000
Antari proposes to you the Z-3000II , the rigorous research and development resulting stability, durability, and reliability. When it comes to ultimate performance and precision control, the Z-3000II will suit virtually any applications.These fog machine provide significant advantages in a wide array of applications where volume of fog output is critical. Around 25% electricity is saved due to high efficient power control system allowing the fogger to operate at low-level temperature.
£45 PER DAY
Neutron Hazer
The machine that set new standards for haze, Neutron remains one of Le Maitre's most popular products delivering up to 100 to 120 hours of haze from just one 2.5L bottle of fluid. Part of Neutron's success is the simple, straightforward controls. Switch it on and it quietly makes haze. Combine this with its minimal power consumption and built-in self-cleaning mechanism and you have a top of the range hazer that is low cost as well as low maintenance. Suitable for small to medium sized venues
£45 PER DAY