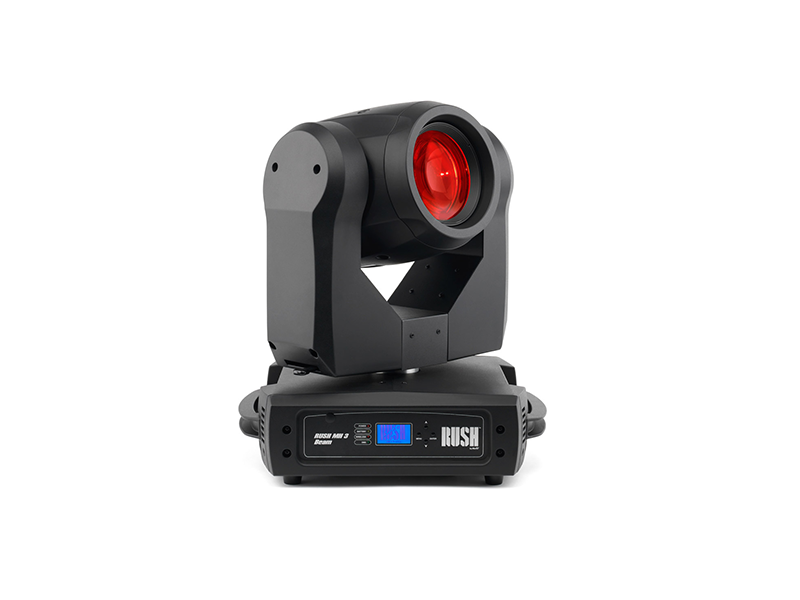 Martin Professional Rush MH3 Beam
The RUSH MH 3 Beam is a powerful beam moving head that blasts an intense and narrow long-throw beam for spectacular mid-air looks and effects. It houses a fixed gobo wheel and color wheel with a multitude of effects possible from a dimmer, strobe effect, 8-facet prism and focus.
£70 PER DAY
Martin Professional Mac 250 Krypton
The MAC 250 Krypton is a high performance profile with a separate gobo and color wheel, an achromatic lens system and a rotating prism.
£35 PER DAY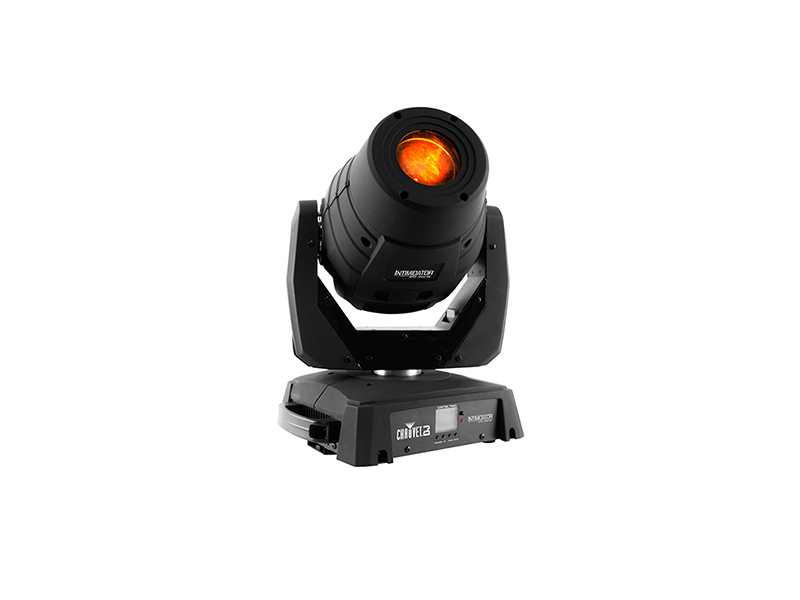 Chauvet Intimidator Spot 355Z IRC
The Intimidator Spot 355Z IRC is a brilliantly bright moving-head light with motorized focus and zoom for crisp gobo and beam changing effects. Seven already installed gobos plus the wedding 6-pack give you plenty of options for creating a unique look for every event. Master/Slave mode lets you create a beautiful light show quickly and easily. Built-in automatic programs along with move-in-black capability make programming with a CHAUVET DJ DMX controller as easy as can be.
£35 PER DAY
Martin Professional Rush MH2 Wash
Compact yet powerful, this fast and agile LED wash light moving head features RGBW color mixing. Unique wash beam effects are possible with auto trig shows and music trig sound activation. These fixtures look fantastic when paird with our MH3 Rush Beams.
£50 PER DAY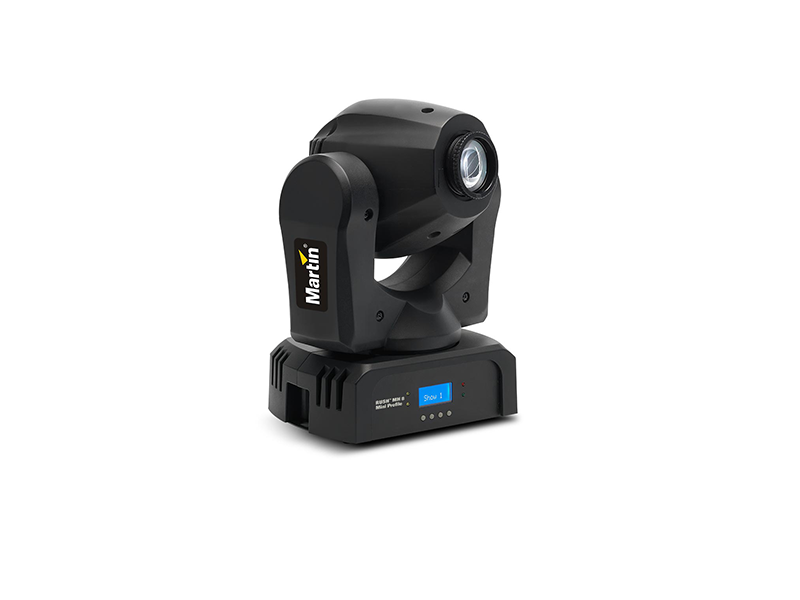 Martin Professional Rush MH8 Mini Profile
The RUSH MH 8 Mini Profile is Martin Professional's smallest moving head to date with super sharp optics and an impressive output that punches above its class. High speed pan and tilt with separate color and gobo wheels allow designers maximum flexibility from the lounge bar to the high-energy dance floor, and all within an affordable price bracket.
£30 PER DAY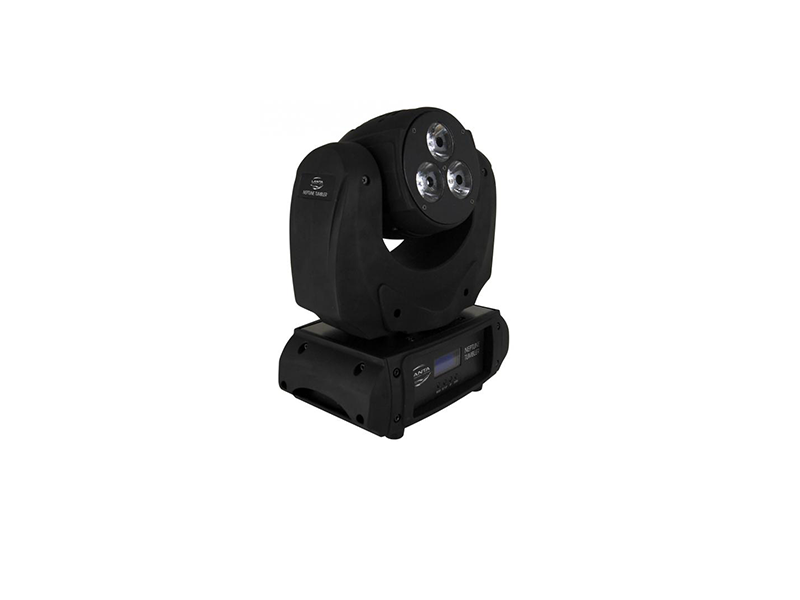 Lanta Neptune Tumbler
The Neptune Tumbler is a creative twin sided moving head. A narrow bema with Quad (RGBW) LEDs produce a double beam effect. With a 360° Pan & Tilt continous rotation and twin heads make an awesome tumbling effect that will fill any room. Control both side independently to produce either a one or two sided light show.
£30 PER DAY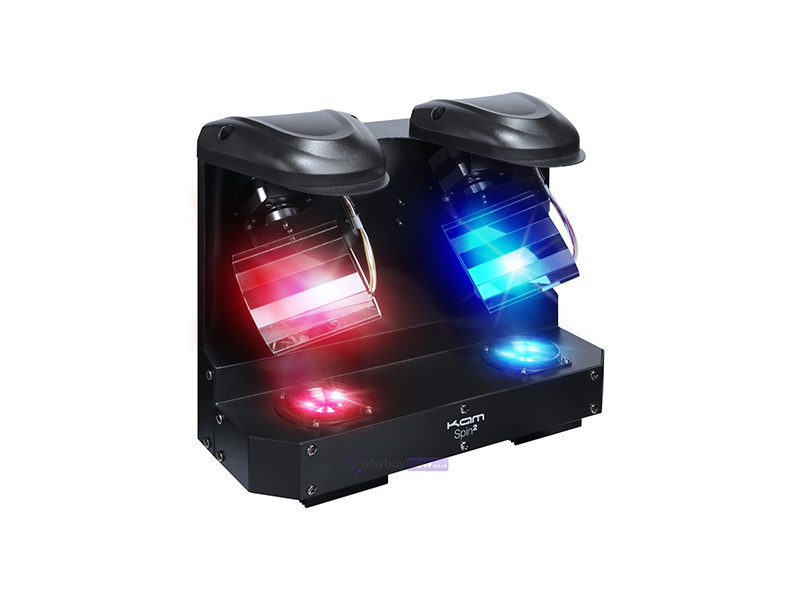 Kam Spin 2
This unit has some really energetic wide angle multi-scanning mirror beam effects, a classic disco lighting effects updated with LEDs. It has 2 x rotating mirror barrels, with multi-colour red, green, blue and white FX. Each barrel is multi-colour, and not restricted to 1 colour (like other models) . It's stunning built-in programs an easy-to-use 4 button control panel​ make this a must for any mobile DJ.
£30 PER DAY
Kam Vector 6
​Stunning multi-head pinspot scanning beam effects fill the dance floor with moving beams of light. 6 heads move in-sync or independently, giving you a very professional and high grade lighting effect. 6 x 10w RGBW 4-in-1 powerful CREE LEDs​​ power this unit, really putting this fixture above the rest.
£35 PER DAY
Orion Move Movable Linear Beam Bar
The Orion Move is a new moving 1 metre bar. It features 8 x 9W CREE LEDs on 2 separate moving battens creating great ceiling and floor filling washes. Can be used as a standalone product or controlled via DMX and is Pixel mappable. With added features like Power in/out, the Orion Move is an ideal unit for use as an indoor up lighter or for the on the road DJ.
£50 PER DAY